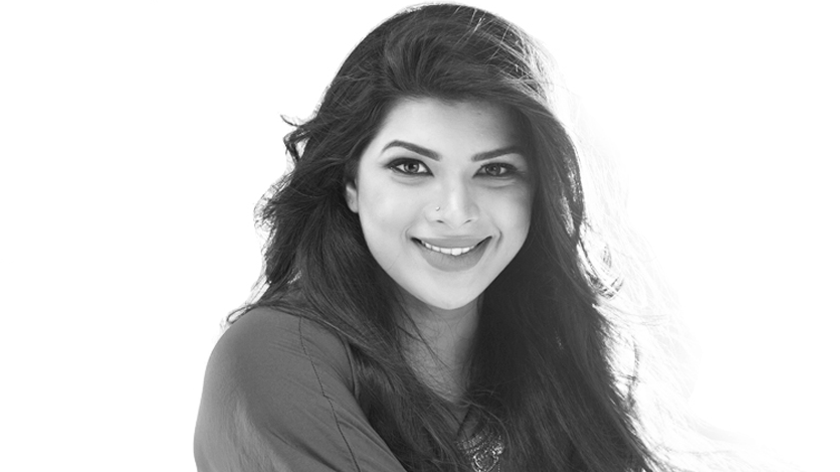 Desperate to hear your favourite songs at the end of a long day at work? Well, RJ Dona is right here for you – just send her an SMS to 4007 and she will gladly play you your favourite songs!
Be a romantic number to help you get through the night or something to make your evening- ask her! In The Romantic Hour, she will play you the songs you love to hear…
Weekdays from 9 pm onwards.
GET TO KNOW DONA
Name: Dona Sebastian
Shows: Hit On Request
College: Middlesex University and Emirates Aviation College, Dubai
School: The Indian High School Dubai
Place: Born and Brought up in Dubai, originally from Kottayam
Fav Movie: Hachiko, The Green Mile, The Good Bad and Ugly, The Shawshank Redemption, Titanic, Guardians of the Galaxy, Despicable Me, Queen, Bangalore Days, Highway and all kinds of Horror Movies !!!
Fav Song: Every song sung by Jennifer Lopez, Sia, Jason Derula, Backstreet Boys, Arijit Singh, Bombay Vikings, Shaan, KK, Haricharan and Shreya Goshal.
Fav Actor: Leonardo Di Caprio, Chace Crawford, Penn Badgley, Ashton Kutcher, Priyanka Chopra, Blake Lively, Kangana Ranaut, Mohanlal, Nivin Pauly, Shahrukh Khan, Randeep Hooda, Parvathy Menon, Dulqar Salman, Robert Downey Jr.
Fav Destination: New York , Switzerland and Bangalore
Fav Food: Pan Asian and anything that has chocolate in it.
Achievements: Trying to be good human and an RJ at Hit 96.7 FM, that means talking to 6 lakh people at a time! (what more can I dream of !!!)
Dreams: To save all the animals from suffering
Passion: Travelling
Hit On Request - Podcasts